Home
›
Products
›
Af-grammar-workshop-master-questions-in-french
Grammar Workshop - Master questions in French
Description: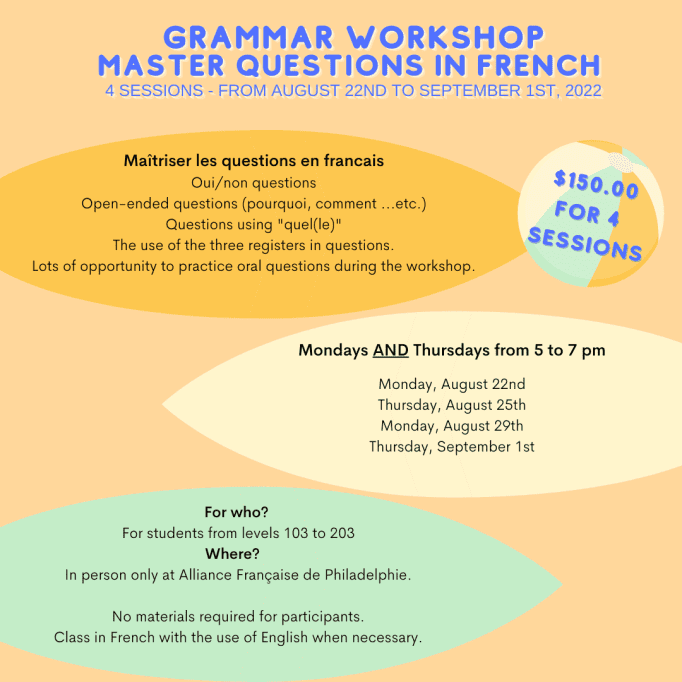 GRAMMAR WORKSHOP
---------

Master questions in French

Mondays AND Thursdays - 5 to 7 PM
From August 22th to September 1st
IN-PERSON


For adult students of levels 103 to 203
Maîtriser les questions en francais
Oui/non questions; Open-ended questions (pourquoi, comment ...etc.); Questions using "quel(le)"; The use of the three registers in questions.
And a lots of opportunity to practice oral questions during the workshop
---

REGISTRATION

Members and Non-members : $150.00
Limited to 8 students per session
This workshop is catered to students of level A1 to A2. If you are unsure of your level, contact Alissia at alliance@afphila.com.
Please note that when registering, you are registering for all meetings (on Mondays and Thursdays).
No pro-rata will be given on workshops. Workshops will open upon enrolment, with a minimum of three students.
Merci !
---