Home
›
Products
›
Af-beginner-review-workshop
Description: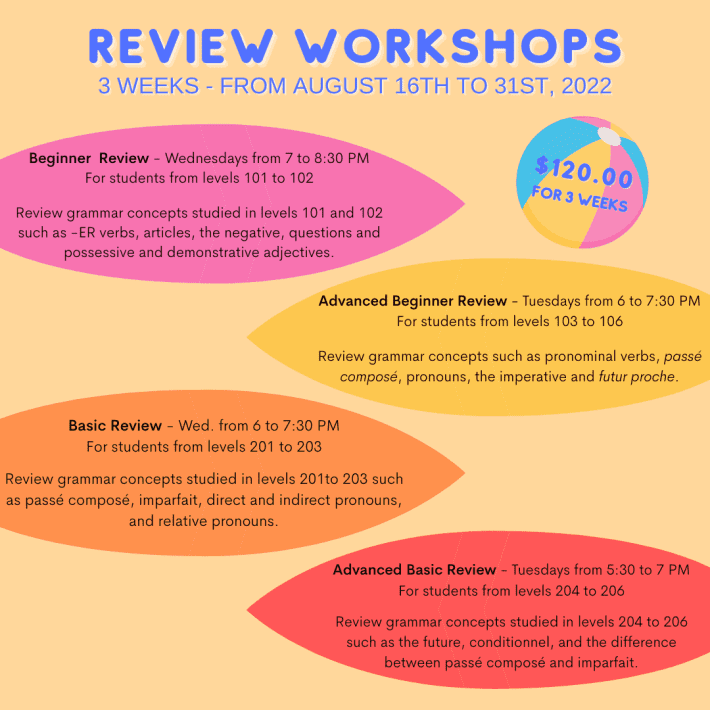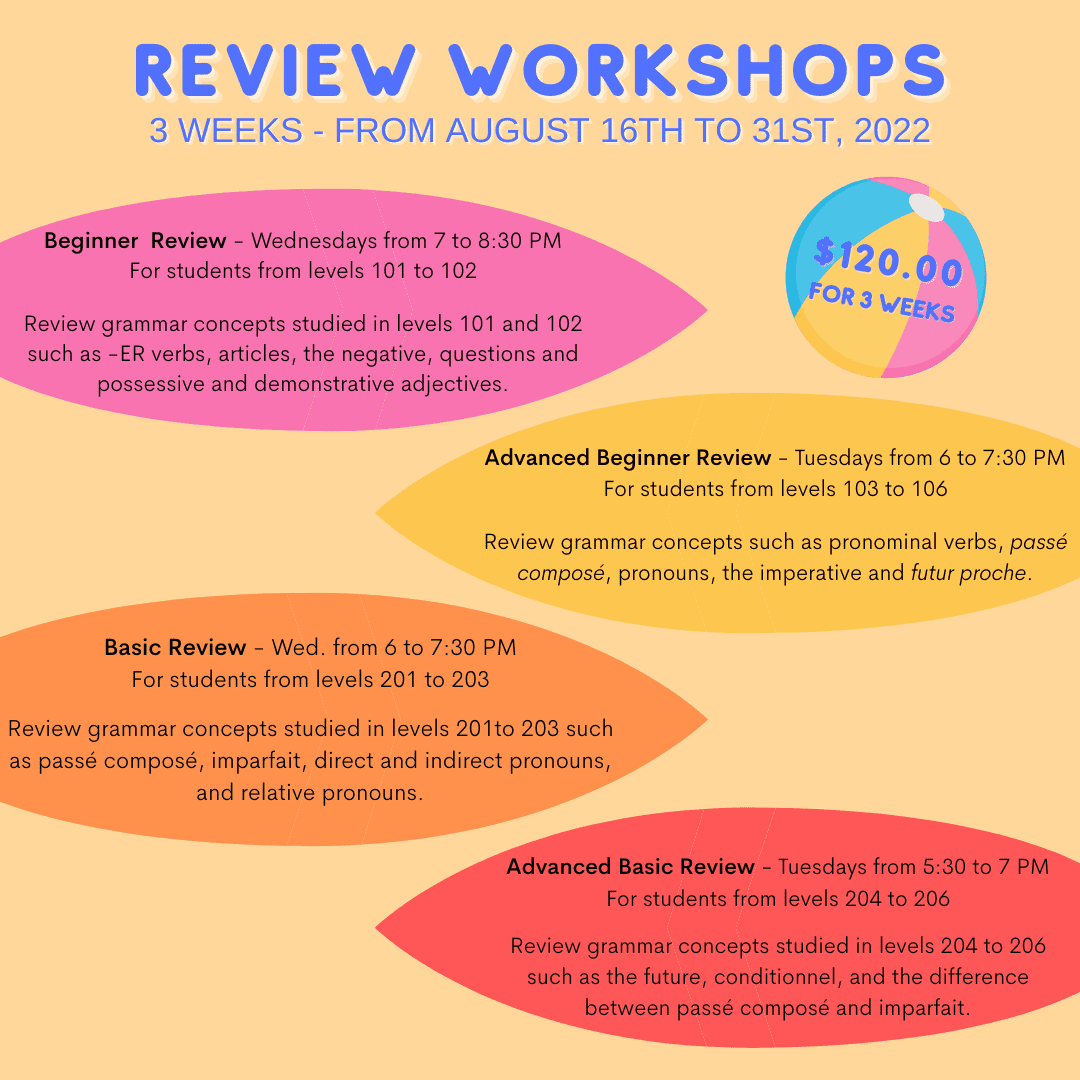 BEGINNER REVIEW WORKSHOP

Wednesdays, August 17, 24 & 31
7 to 8:30 PM
ONLINE

For adult students of levels 101 and 102
Would you like to review your French before moving on to the next level this Fall session ?
Join Paulina on Wednesdays from August 17th to 31st and review grammar concepts studied in levels 101 and 102 such as -ER verbs, articles, the negative form, questions and possessive and demonstrative adjectives.
Please note: this workshop is meant as a review of concepts already studied before.



---

REGISTRATION

Members and Non-members : $120.00
Limited to 8 students per session
All students who have attended levels 101 and 102 are welcome to participate. If you are unsure of your level, contact Alissia at alliance@afphila.com.
Please note that when registering, you are registering for all meetings (on August 17, 24 and 31).
No pro-rata will be given on workshops. Workshops will open upon enrolment, with a minimum of three students.
Register on our website and we will send you a link 12-24 hour before the first class to join the meeting with the teacher and the other participants.
Merci !
---