Home
›
Products
›
Af-beginner-pronunciation-workshop
Beginner Pronunciation Workshop
Description: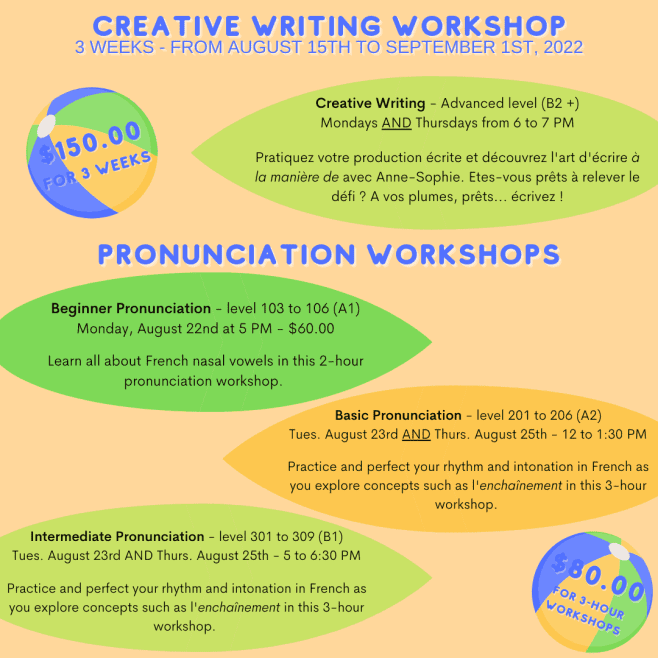 BEGINNER REVIEW WORKSHOP

Monday, August 22nd from 5 PM to 7 PM
For adult students of levels 103 to 106
Are nasal vowels giving you a hard time ?
Learn all about the sounds [ɑ̃] (enfant, pantalon, printemps), [ɛ̃] (matin, demain, chien) and [ɔ̃] (maison, chanson, tomber) in this 2-hour pronunciation workshop with Alissia.


---

REGISTRATION

Members and Non-members : $60.00
Limited to 8 students per session
All students who have attended levels 103, 104, 105 or 106 are welcome to participate. If you are unsure of your level, contact Alissia at alliance@afphila.com.
Workshops will open upon enrolment, with a minimum of three students.
Register on our website and we will send you a link 12-24 hour before the first class to join the meeting with the teacher and the other participants.
Merci !
---