Home
›
Products
›
Af-advanced-beginner-review
Description: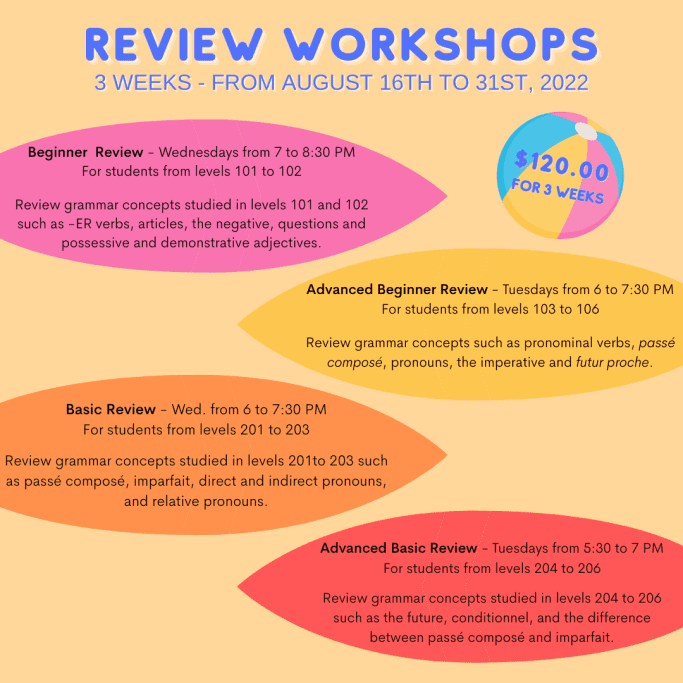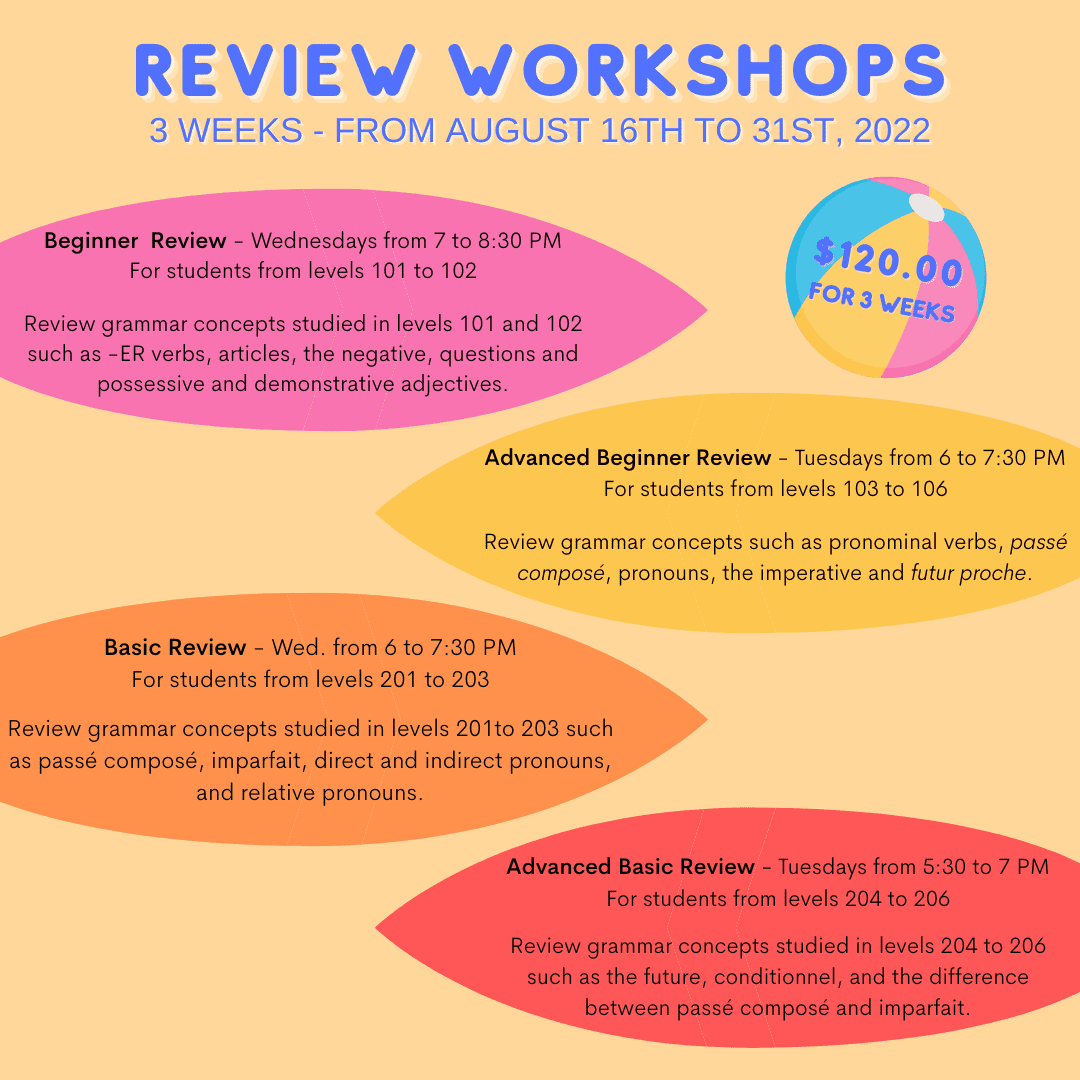 ADVANCED BEGINNER REVIEW

Tuesdays, August 16, 23 & 30
6 to 7:30 PM
ONLINE
For adult students of levels 103 to 106
Would you like to review your French before moving on to the next level this Fall session ?
Join Anna M. on Tuesdays from August 16th to 30th and review grammar concepts studied in levels 103 to 106 such as pronominal verbs, passé composé, pronouns, the imperative and futur proche..
Please note: this workshop is meant as a review of concepts already studied before.



---

REGISTRATION

Members and Non-members : $120.00
Limited to 8 students per session
All students who have completed levels 103 to 106 are welcome to participate. If you are unsure of your level, contact Alissia at alliance@afphila.com.
Please note that when registering, you are registering for all meetings (on August 16, 23 and 30).
No pro-rata will be given on workshops. Workshops will open upon enrolment, with a minimum of three students.
Register on our website and we will send you a link 12-24 hour before the first class to join the meeting with the teacher and the other participants.
Merci !
---