When

Saturday February 18, 2023 02:00 pm - 04:00 pm

Location

Alliance française de Philadelphie - 1420 Walnut St #700, Philadelphia, PA 19102
Children's event: Samedi Gras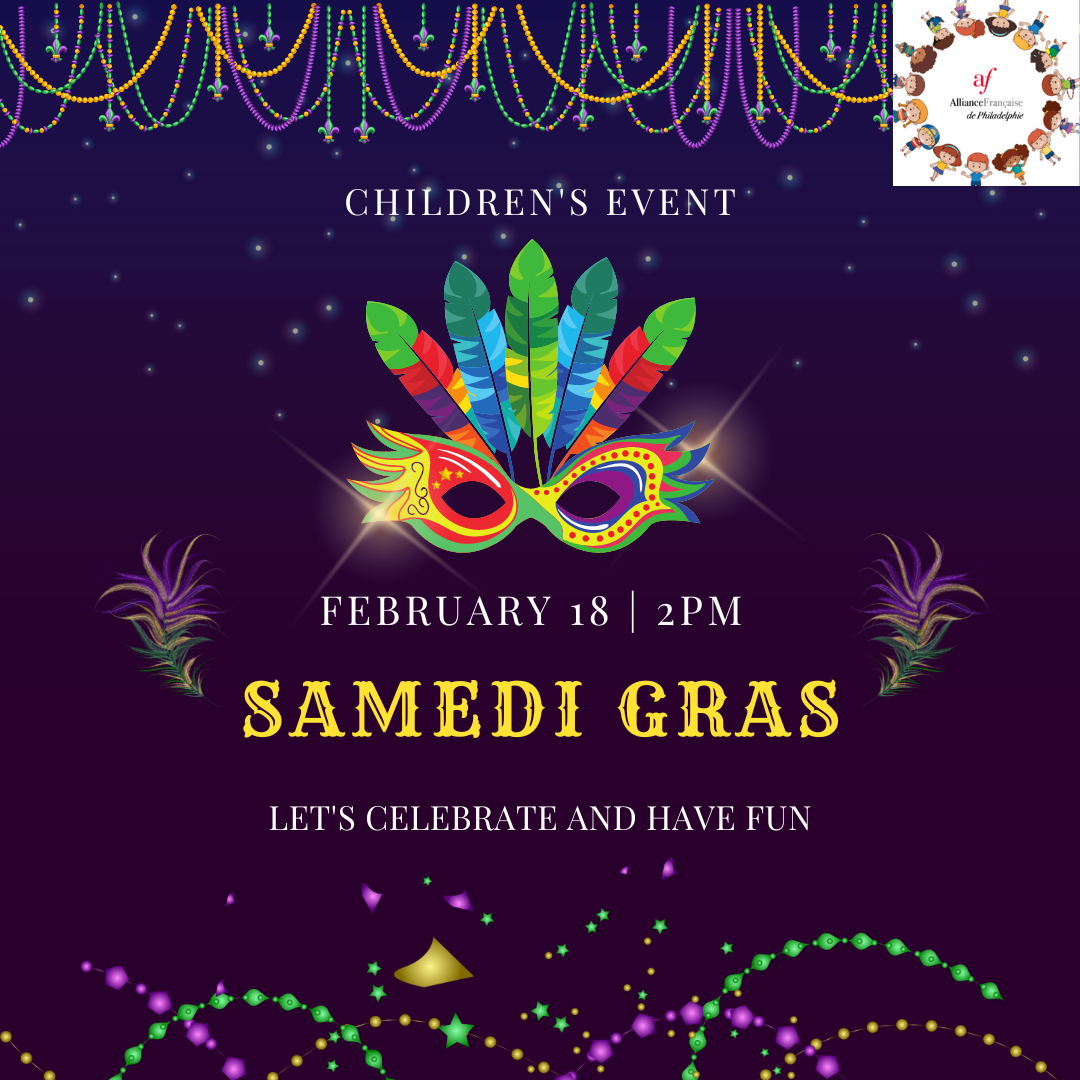 Join us for our next children's event on Saturday, February 18 at 2pm.
The month of February is known for its Carnival celebrations. Come for the Alliance Française carnival, full of colors! We will celebrate this event with French pancakes aka crêpes.
Put on your best costumes!
At the Alliance française de Philadelphie.
The program is bilingual. No minimum level of French is required.

Children 5 and under: at least one guardian is expected to stay at the event.
*** WHAT YOU NEED TO KNOW ***
Frequency: Every 6 weeks on Saturdays
Time: 2:00 pm
Duration: 2 hours
Location: Alliance Française: 1420 Walnut st. suite 700
Language: French & English
Fee: $7 per person for non members / $5 per person for Alliance Française members
February Theme: Carnival
*** NEXT EVENT ***
March Theme: Journée de la francophonie
Image: /media/marketing_events/421/Dark-Blue-Modern-Celebrate-Mardi-Gras-Facebook-Post.png
Sorry, you've missed the RSVP deadline for this event.