When

Thursday November 11, 2021 06:00 pm - 08:00 pm

Location

Athenaeum of Philadelphia 219 South 6th Street Philadelphia, PA 19106

Spaces left

0
Vive la France! The Art and Architecture of the Benjamin Franklin Parkway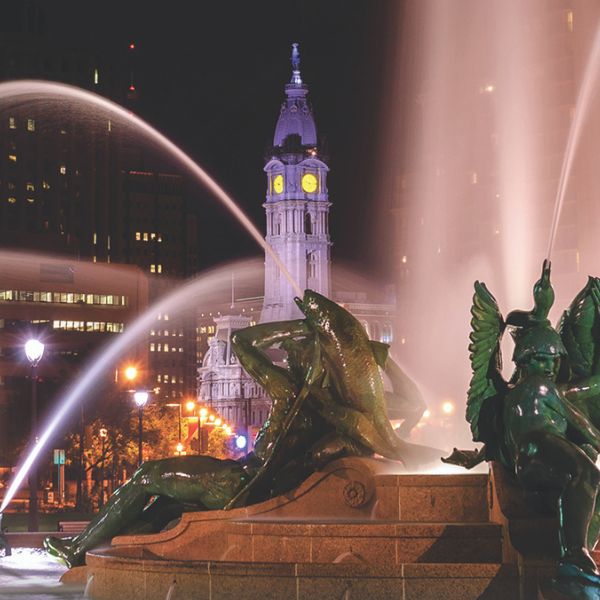 To register, please visit the website below. Capacity is limited, please sign up early to secure a spot!

https://www.eventbrite.com/e/vive-la-france-the-art-and-architecture-of-the-benjamin-franklin-parkway-tickets-168641913503

With Therese Dolan and Lynn Miller
Event in partnership with the Athenaeum of Philadelphia


Just over a century ago, the creation of the Benjamin Franklin Parkway by two French architects provided a stunning boulevard for Philadelphia that was inspired by the Champs-Elysées. That gave a major piece of this city something of the look of Paris, allowing museums and green space to grow there that would hold some of the greatest examples of French and French-inspired art in the world.
Lynn Miller and Therese Dolan, the authors of Salut! France Meets Philadelphia, will explore this subject in a program co-sponsored by the Athenaeum of Philadelphia and the Alliance Française de Philadelphie.
Lynn Miller is Professor Emeritus of Political Science at Temple University. He is the author of, among other works, Global Order: Values and Power in International Politics and Crossing the Line (a novel), Postcards from Delphi (a memoir), and the co-author (with James McClelland) of City in a Park: A History of Philadelphia's Fairmount Park System.
Therese Dolan is Professor Emerita of Art History at Temple University's Tyler School of Art and Architecture. She is the author of Manet, Wagner, and the Musical Culture of Their Time and Inventing Reality: The Paintings of John Moore, and the editor of Perspectives on Manet.


*** WHAT YOU NEED TO KNOW ***
Date : Thursday, November 11 2021
Time: 6:00 pm
Duration: 1 hour
Location : Athenaeum of Philadelphia 219 South 6th Street Philadelphia, PA 19106 (see map below)
Fee: Free

*** HOW TO REGISTER ***
To register, please visit the website below. Capacity is limited, please sign up early to secure a spot!

https://www.eventbrite.com/e/vive-la-france-the-art-and-architecture-of-the-benjamin-franklin-parkway-tickets-168641913503

*** USEFUL RESOURCE ***
Image: /media/marketing_events/208/salutweb.png Cinema Image: /media/marketing_events/208/https___cdn.evbuc.com_images_145726091_319009418125_1_original.jpeg
Sorry, you've missed the RSVP deadline for this event.