Trolley Tour of French Philadelphia
Date: 09 Oct 2021, 10:00am - 11:30am (GMT-06:00) Central Time (US & Canada)




Embark on a Trolley Tour journey with the Alliance Française!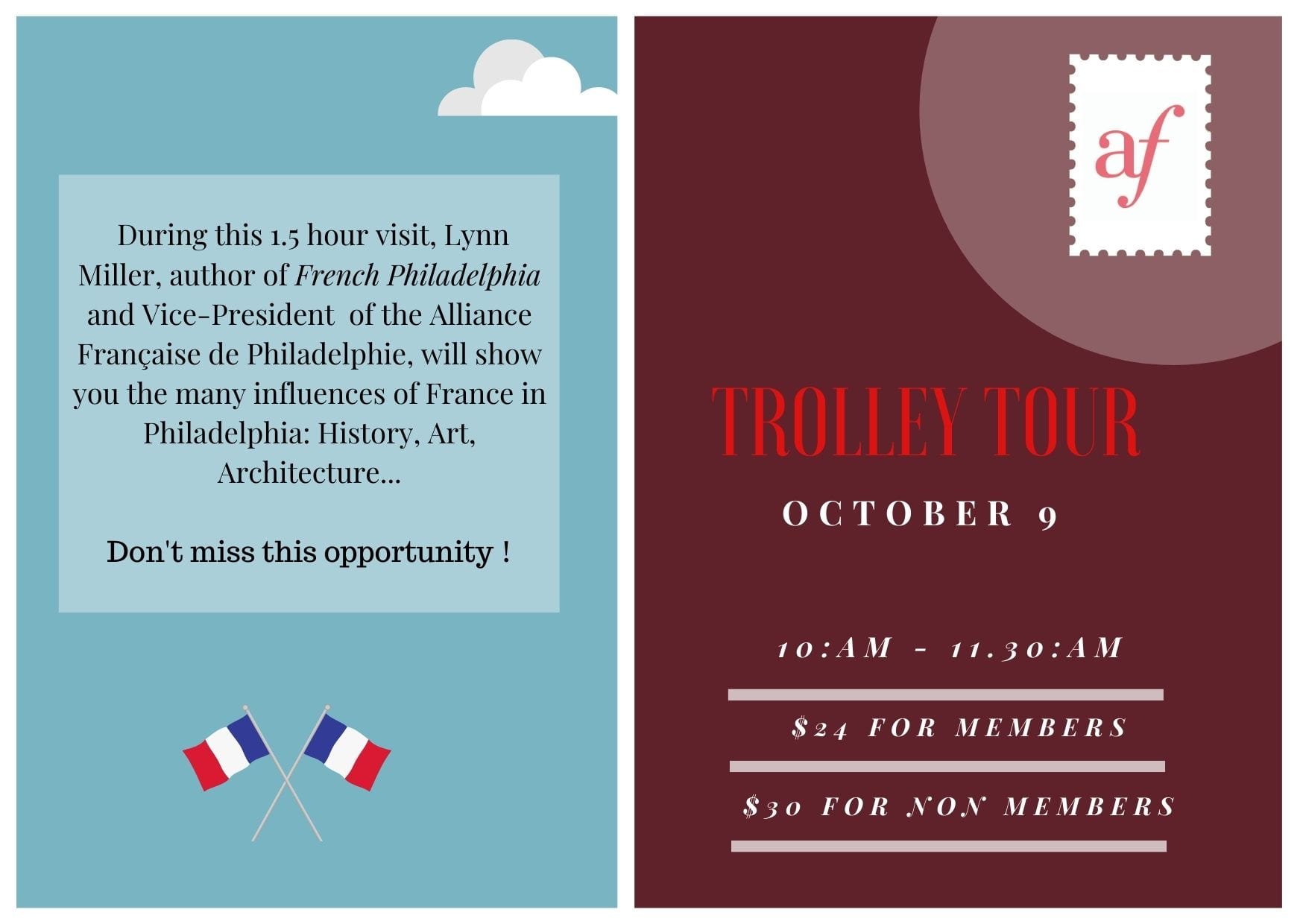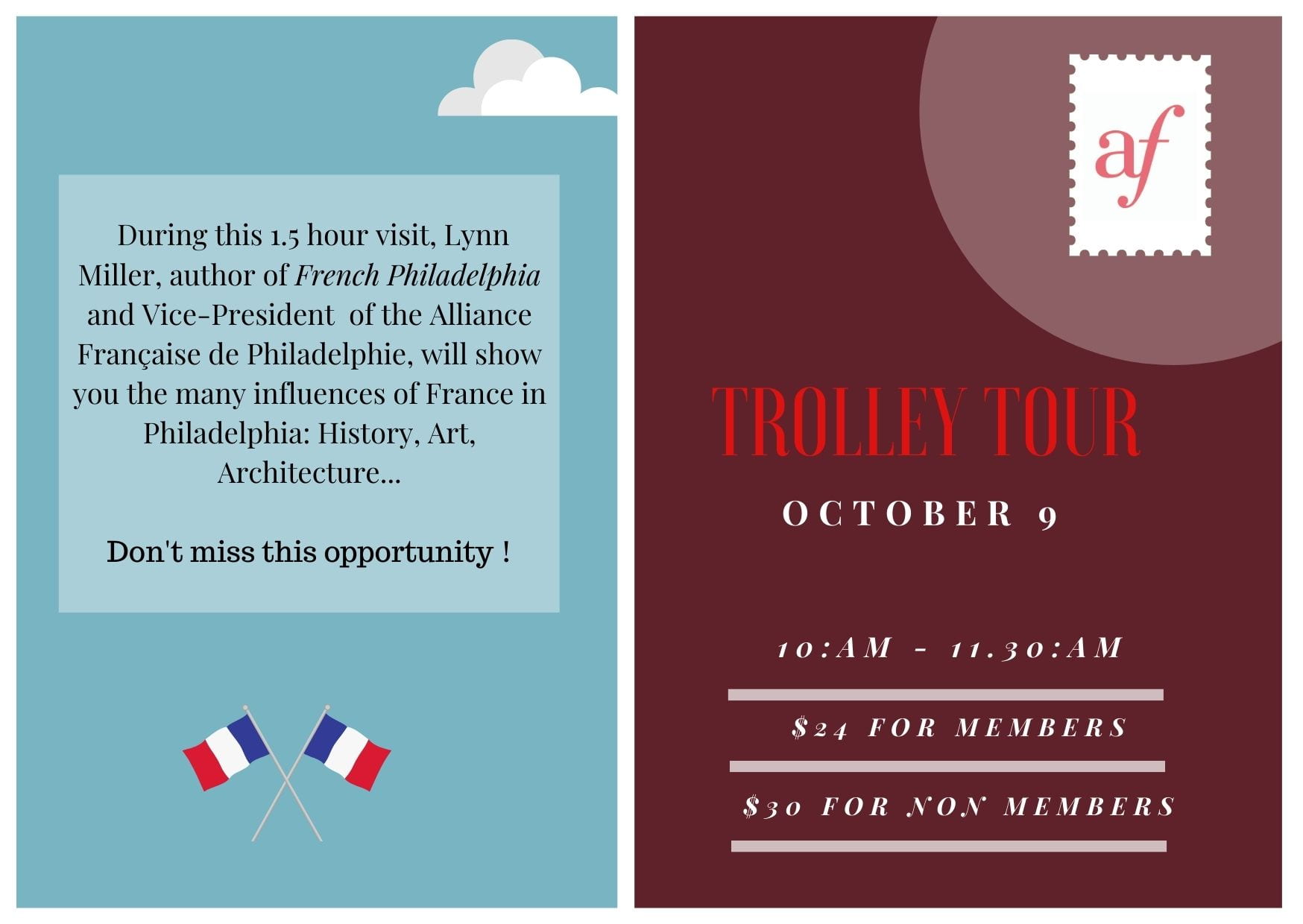 *** WHAT YOU NEED TO KNOW ***
Date : Saturday, October, 9, 2021
Time : 10:00am
Duration : 1,5 hour
Location : We will meet at the Academy of Music at 10:00am
Fee : $24 for members / $30 for non-members
Language : English
Maximum Capacity : 30
Registration : Before October, 6 at 5:00pm
*** HEALTH & SAFETY ***
Covid proof of vaccination required
Masks mandatory during this event
Trolley windows may be opened throughout the duration of the event

*** ABOUT LYNN MILLER ***
Vice President of the Alliance Francaise, Lynn Miller chairs the nominating committee of the board of directors. He is a professor emeritus of Political Science at Temple University, where he taught for more than thirty years. He is the author of a number of works of non-fiction as well as a novel. He is co-author of French Philadelphia (Philadelphie à la française in its French language edition) and, with Therese Dolan, also a board member of the Alliance, the recently published Salut! France Meets Philadelphia which was published in late 2020.
Sorry, you've missed the RSVP deadline for this event.