When

Wednesday July 14, 2021 06:30 pm - 07:30 pm

Location

Online
Bastille Day: Virtual event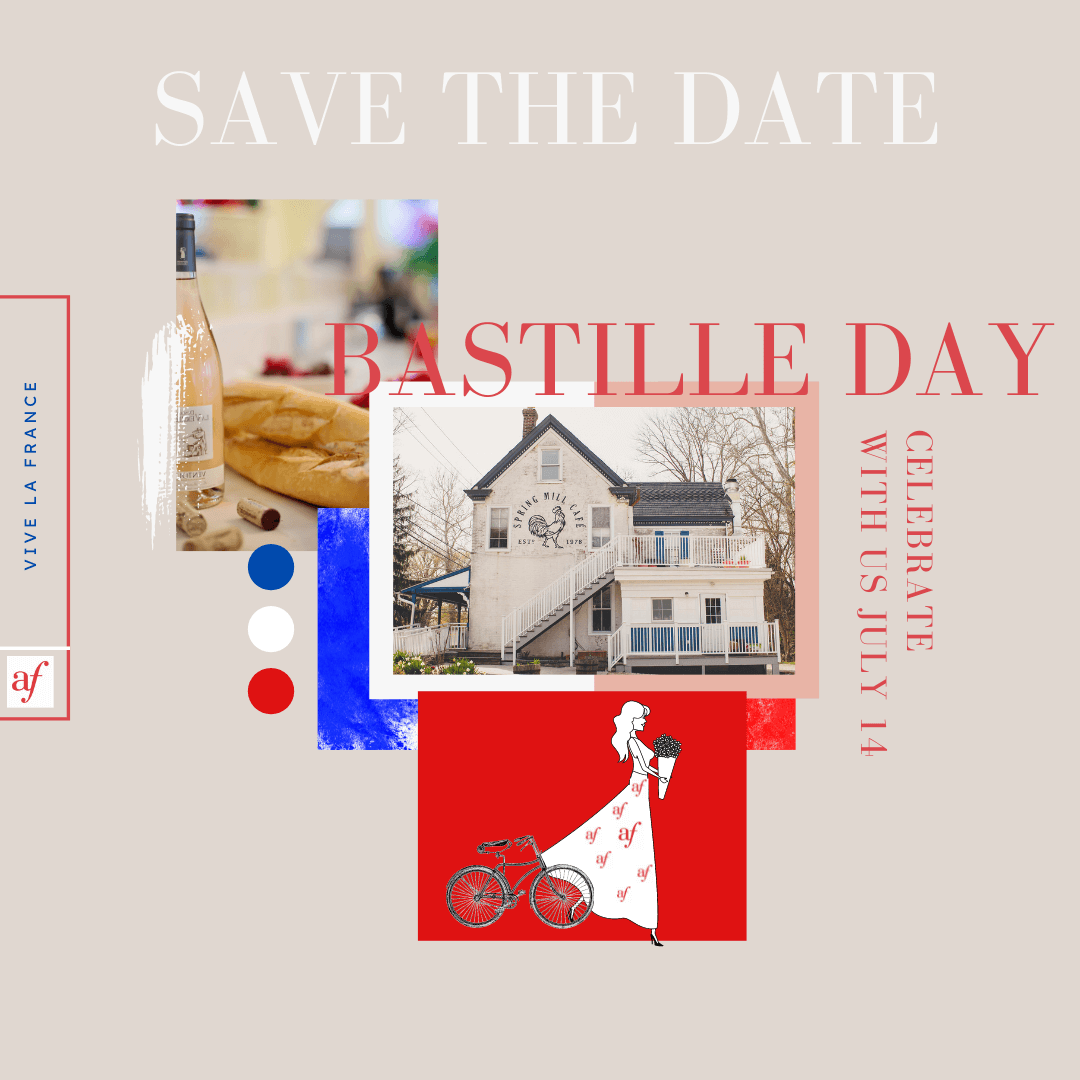 Join us for Bastille Day on July 14, 2021 !

This event is a pay as you wish event ! Please make a contribution HERE
(suggested: $10 -$15)
Our event will be hybrid this year and will include a virtual live program with trivia and prizes to win, a broadcasted program, an online auction, as well as an in-person dinner at Spring Mill Café.

Attendance to the in-person dinner is nos sold out and is limited to 40 guests, but there's no limit regarding the number of guests who chose to participate virtually ! You can support l'Alliance Française de Philadelphie from home, from another state, another country, or by joining us in person at Spring Mill Café !
More information about the program is coming soon.
A très bientôt !
Image: /media/marketing_events/165/BD-21-o-event-s.png
Have an Account? Click here to Login



Please indicate your intention to attend this event below: