Home
›
Products
›
Af-parlons-histoire-with-eric-simonis-march-23-at-6pm-la-gastronomie-sous-le-1er-empire
Parlons Histoire with Eric Simonis: March 23 at 6PM: La gastronomie sous le 1er Empire
Description:
DU MOYEN ÂGE À L'EMPIRE : CINQ ÉTAPES DE LA GASTRONOMIE FRANÇAISE
Through a series a five lectures in French, Eric Simonis will uncover the fascinating history of French gastronomy from the Middle Ages to the First Empire.
About Eric Simonis:
A native of Alsace-Lorraine, Eric Simonis graduated from the Écoles Hôtelières of Metz and Strasbourg where he studied French Classic Cuisine and Hotel Management. Passionate about all aspects of food, he then pursued his studies and became a registered dietitian.
In 1990, Eric settled in the US and worked as a sommelier in Founders' dining room at The Bellevue. Later he finished his career in the hospitality industry as the general manager of Lacroix at The Rittenhouse. Excited about sharing his knowledge and experience, he joined Walnut Hill College where he taught for 6 years in the Restaurant Management program.
A history enthusiast, Eric is a member of The Napoleonic Historical Society, The American Friends of Lafayette and The Athenaeum of Philadelphia. He is now undertaking a career as a private instructor and lecturer.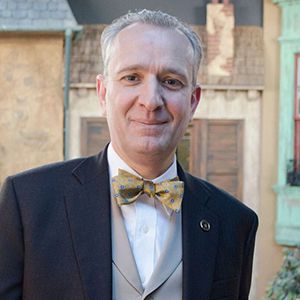 LE MARDI 23 MARS 2021 À 18H00: La gastronomie sous le Premier Empire