When

Sunday October 10, 2021 02:00 pm - 04:00 pm

Location

Online
Remembering Senghor and the Négritude Movement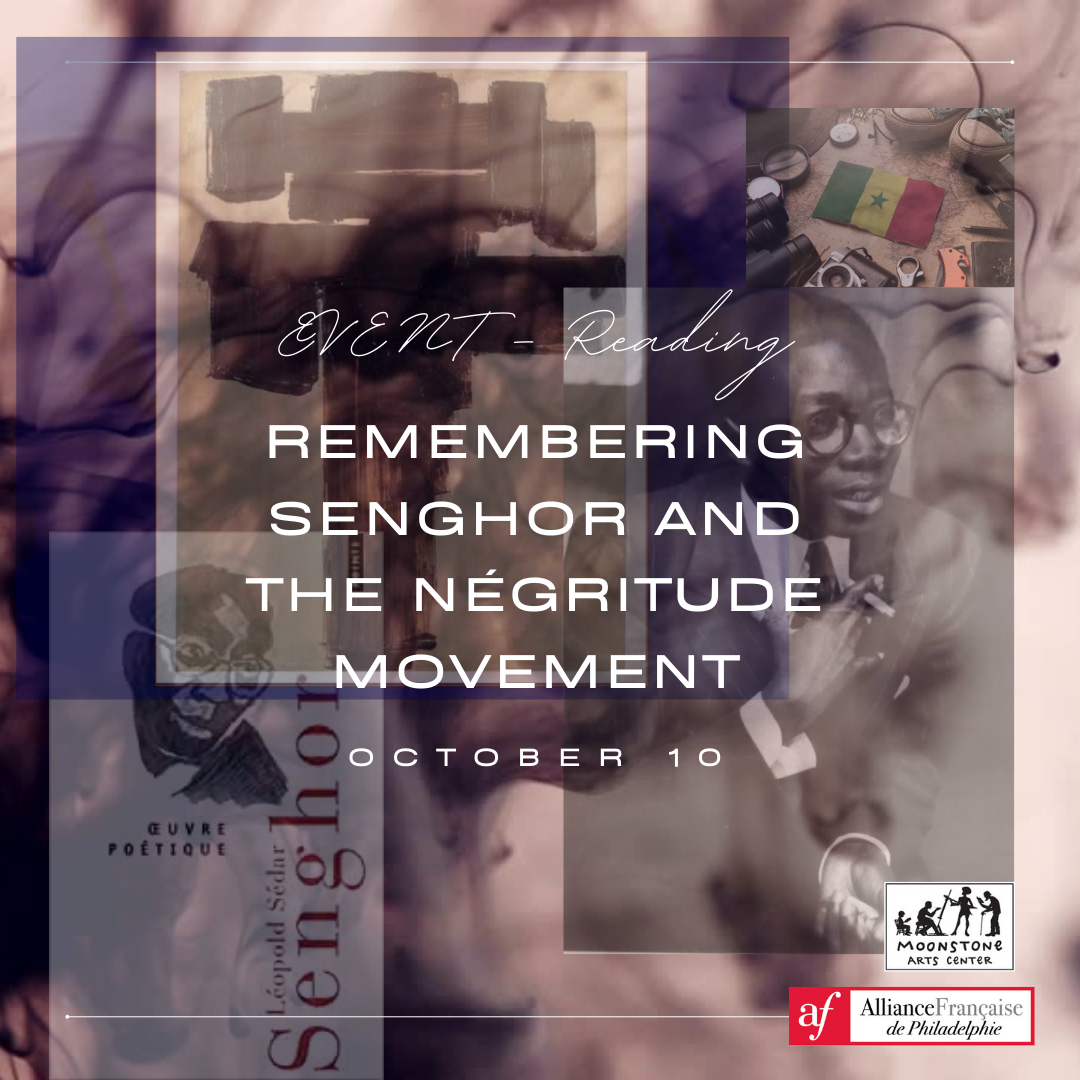 https://us02web.zoom.us/j/84532069956?pwd=c2VzQWMrWnN6a3oxR3ZvaVVEWS93UT09
Meeting ID: 845 3206 9956, Passcode: 704102
We will start with a discussion on
The significance of Senghor and Négritude
And then the poems will be read


In partnership with Moonstone Arts center
* * * WHAT YOU NEED TO KNOW * * *
Date : Sunday, October 10 2021
Time: 2:00 pm
Duration: 2 hours
Place : ONLINE (Zoom)
Fee: Free
Deadline for submission : October 1, 2021
* * * ABOUT SENGHOR AND THE NEGRITUDE MOVEMENT * * *
Leopold Sédar Senghor was not only president of the Republic of Senegal from 1960 to 1981, he is also Africa's most famous poet. A cofounder of the Negritude cultural movement, he is recognized as one of the most significant figures in African literature. His poetry, alive with sensual imagery, contrasts the lushness and wonder of Africa's past with the alienation and loss associated with assimilation into European culture. Ideologically an African socialist, he was the major theoretician of Négritude and the founder of the Senegalese Democratic Bloc party. Senghor was the first African elected as a member of the Académie française. He won the 1985 International Nonino Prize in Italy. He is regarded by many as one of the most important African intellectuals of the 20th century. Négritude is a framework of critique and literary theory developed during the 1930s, aimed at raising and cultivating "Black consciousness". Négritude intellectuals fought colonialism, argued for the Pan-Africanism, and developed a Black Marxist political philosophy. Drawing on a surrealist style their work often explored the experience of diasporic being, asserting ones'self and identity, and ideas of home, home-going and belonging. Négritude inspired the birth of many movements across the Afro-Diasporic world, including Afro-Surrealism, Creolite in the Caribbean, and black is beautiful in the United States. Send us a praise poem or a poem inspired by Senghor and/or the Negritude Movement



* * * SUBMISSION REQUIREMENTS * * *
Limit your submission to one poem
Poem you submit must pertain to the Remembering Senghor and the Négritude Movement anthology/reading
Poem must be limited to 35 lines total
When determining the total line length for each poem, include spaces between stanzas (ex: a poem of 5 couplets would equal 14 lines). Numbers or section breaks should also be included as lines when calculating the total line length. Count an epigraph as 3 extra lines. A line that has more than 60 characters (including spaces and punctuation) should be counted as two lines of your total line count. If lines are staggered like a Ferlinghetti poem, estimate the width of the line and remember that the final book will be printed in 12 point Times New Roman font on pages that are 5 1/2 inches wide.


* * * CONTACT IN CASE OF PROBLEM * * *
Larry Robin
: larry@moonstoneartscenter.org
or
215-735-9600
.
Image: /media/marketing_events/207/senghor-negritude-contest.png
Sorry, you've missed the RSVP deadline for this event.